In 2008 Legisym's founders, a group of three entrepreneurial business owners and software developers, opened the door of our leading-edge technology company.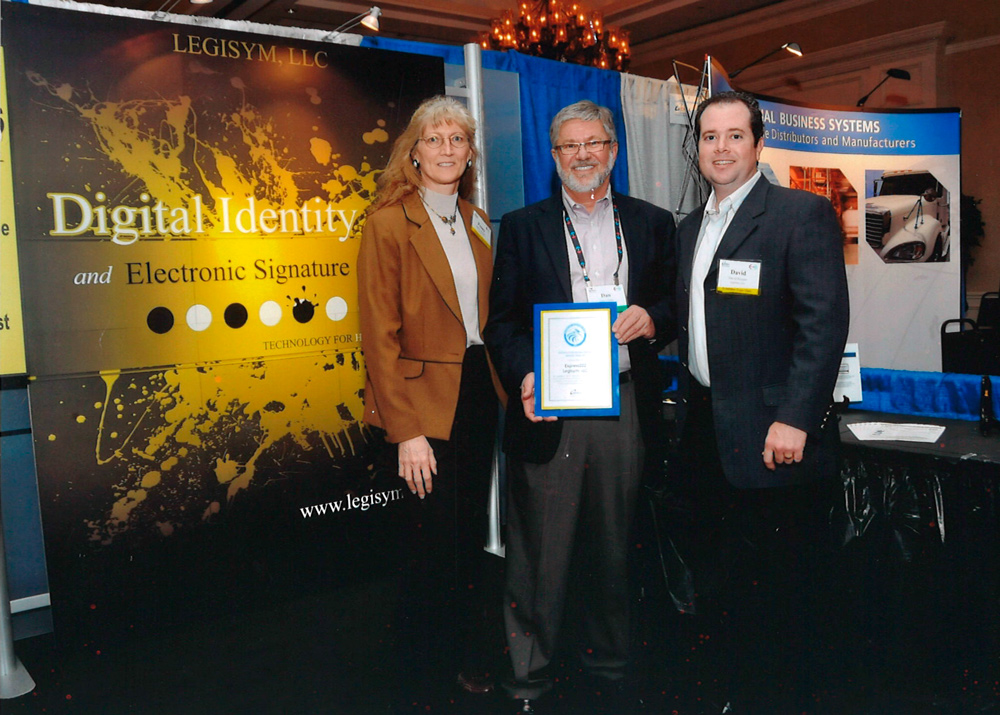 Their focus was to design a specific software application that uses more advanced technologies, optimizes performance, and simplifies the user experience all without being cost prohibitive. So, by mid-2008 Legisym launched a plan to develop the first and only 100% Web-based CSOS solution and by January 2009, our flagship CSOS solution, Express222™ was certified by the Drummond Group – becoming the third of only three commercially offered CSOS solutions.
Our executive, sales, software development and support teams are headquartered in Temple, Texas – an hour north of the technology hub of Austin and 2 hours south of Dallas. Additional software development resources are in Dallas and India. Our Data Communications Centers are in Virginia and Illinois, hosted and managed by Rackspace.
In response to an unmet need in the DEA-regulated pharmaceutical supply chain, Legisym's founders set out to develop a solution in late 2008. Using market research and analysis, the founders concluded the CSOS product category needed a solution that leveraged newer technology to optimize performance and simplify the user experience. What resulted was a design significantly distinct from the outdated client-server software deployment model available at that time.
Legisym has enjoyed steady growth with new clients that have never utilized a CSOS solution and by converting companies from the antiquated client/server CSOS. This growth can be attributed to the Value and Reliability points mentioned below.
The Express222™ Value Proposition
Several of the key value differentiators Express222™ delivers over our competitor:
Low start-up cost

Compatible with paper DEA Form 222 processes

Only the internet is required

Service adjusts automatically to manage your business needs

Return on investment time frame improved over client/server platforms

No software/hardware infrastructure costs, installation, or lengthy contracts

No license fees, no seat fees, and no maintenance fees

Responsive, 100% support for you and your customers telephonically, by email, and live chat

Familiar, user-friendly experience

Online support, training, and documentation
Legisym selected Rackspace based on several outstanding characteristics, including the highest level of guaranteed uptime and fastest warm site disaster recovery. A component of uptime is process reliability. At Legisym we understand that the performance of the software must be monitored, maintained, and safeguarded. Legisym monitors the application on a minute-by-minute, hour-by-hour basis to ensure the system is accessible to clients and their customers. We protect our clients by building redundancy into the processes, locations, and frequency of storing their data.
Internet is the only requirement:
Legisym was the first to market with a DEA-approved and Drummond Group-certified remote CSOS signing solution. With Express222™'s Remote Certificate Store (RCS), DEA-authorized buyers and suppliers can place, validate, and receive electronic DEA Form 222 orders whenever and wherever.
Our mission is to deliver the highest level of service by creating value through quality and innovation.  Legisym strives to provide products and services that advance our clients' success by utilizing our technologies to meet their business needs.  
Legisym, a dominate force in the industry since 2009, remains on the leading edge of technological development. Legisym's flagship product Express222™ is a 100% web-based CSOS that delivers all the benefits of electronic controlled substance ordering and fulfillment with some surprising advantages. Express222™ functionality allows complete mobility and security for the POA to sign orders regardless of location or device – including mobile devices. Its design for order processing provides the end-user a simple and familiar experience. This patent pending, hosted, managed service design offers tremendous savings by eliminating the need for costly installation of hardware, software, and support.
Our clients within the pharmaceutical supply chain industry range from small businesses who ship as few as a dozen CII orders per month that prefer the security and peace of mind from Express222™ automation to enterprise businesses shipping tens of thousands of CII orders per month that realize Express222™ is mission-critical for reducing risk and maintaining customer loyalty. These companies are made up of wholesalers, manufacturers, compounding manufacturers, 3PLs, reverse distributors, mass retailers, and internal hospital / pharmacy transfers.
Legisym is a software service provider to the pharmaceutical industry. Our managed services provide leading technologies to the pharmaceutical supply chain.
As with many businesses, the relationships built and experiences shared guide us in our decision-making. At Legisym, we strive to continually improve our customers' experience and find new ways to connect with the industry. If this sounds like your company's philosophy on customer satisfaction and growth, please ask us about:
Referral Programs

Becoming a Value-Added Reseller
In 2015, Legisym was honored along with H.D. Smith by the Healthcare Distribution and Management Association (HDMA) for the development of Express222™'s Mobile CSOS capability, enabling e222 order management via smart phones, iPads, and tablets
Aggie 100 Recognition from Texas A&M Mays School of Business – Legisym, LLC ranks 45th!
The Aggie 100 identifies, recognizes, and celebrates the 100 fastest growing Aggie-owned or Aggie-led businesses in the world. The Aggie 100 not only celebrates their success, it also provides a forum to pass lessons to the next generation of Aggie entrepreneurs.
http://aggie100.com/Aggie100Archives/2016/2016List

Address: 7363 West Adams Avenue, Suite 101
Temple, TX 76502
Phone: 254.933.4452 option 2
Fax: 254.623.4673
Email: info@legisym.com
Legisym, LLC is a high-tech application services provider specializing in the deployment of Public Key Infrastructure (PKI) x.509 digital signature technology. The company is located in Temple, Texas.